VERITAS DATA GmbH
Pheasant path 27
64753 Brombachtal
Germany
Tel.: 06151 9503850
fax: 06151 9503856
E-Mail: info@veritas-data.de
Register Court: Amtsgericht Darmstadt
Register number: HRB 91185
Managing Director: Andreas Mrozek
Sales tax identification number according to § 27 a Umsatzsteuergesetz: DE283276290
Platform of the EU Commission for online dispute resolution: https://ec.europa.eu/odr
We are neither obliged nor willing to participate in a dispute resolution procedure before a consumer arbitration board.
Responsible person in the sense of § 18 para. 2 MStV:
Angelika Lülf , Head of Marketing & Sales, VERITAS DATA GmbH, Fasanenweg 27, 64753 Brombachtal, Germany
Trademark law
Brand, product name, and product images and logos are used only to identify of the products and may be registered trademarks or trademarks of the respective manufacturers. Used brands and product names are trademarks, trademarks, or registered trademarks of the corresponding owners.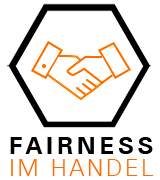 Member of the initiative "Fair trade".
Information about the initiative: fairness-in the handel.de