Create and configure the pop-up window on your Joomla! 3 / 4 website quickly and easily.
Switch Advertising module offers numerous possibilities when creating Switch Advertising windows. Whether you want to display an image, a post, a video, Youtube video or your own HTML code on the page, this module is perfect for that.
The module is responsive, has large amount of settings, has a test mode and can be configured in a flash.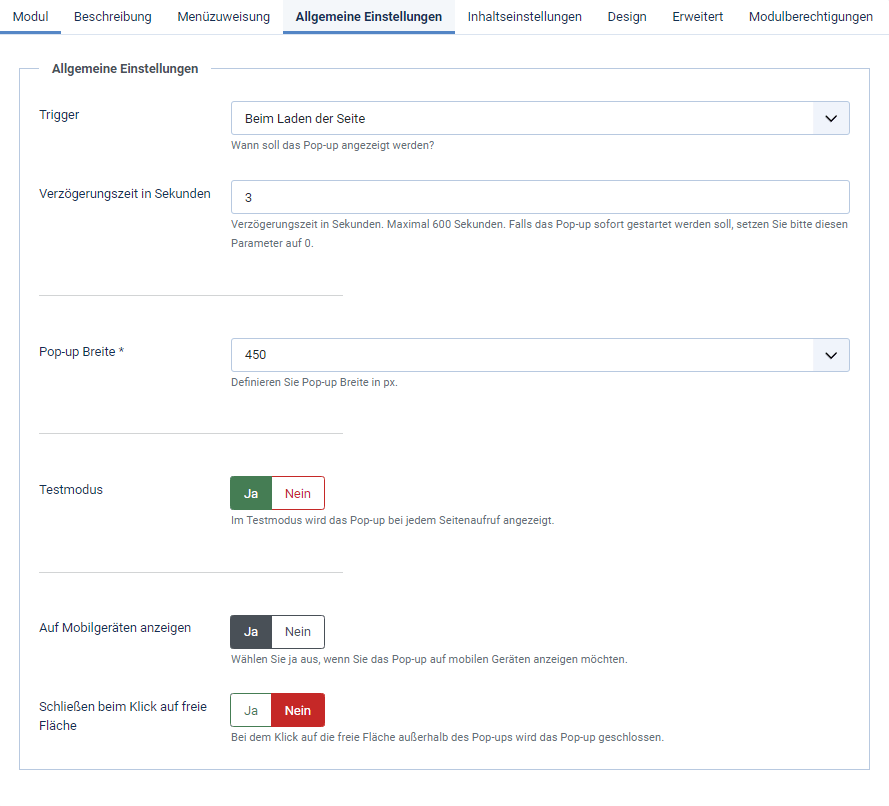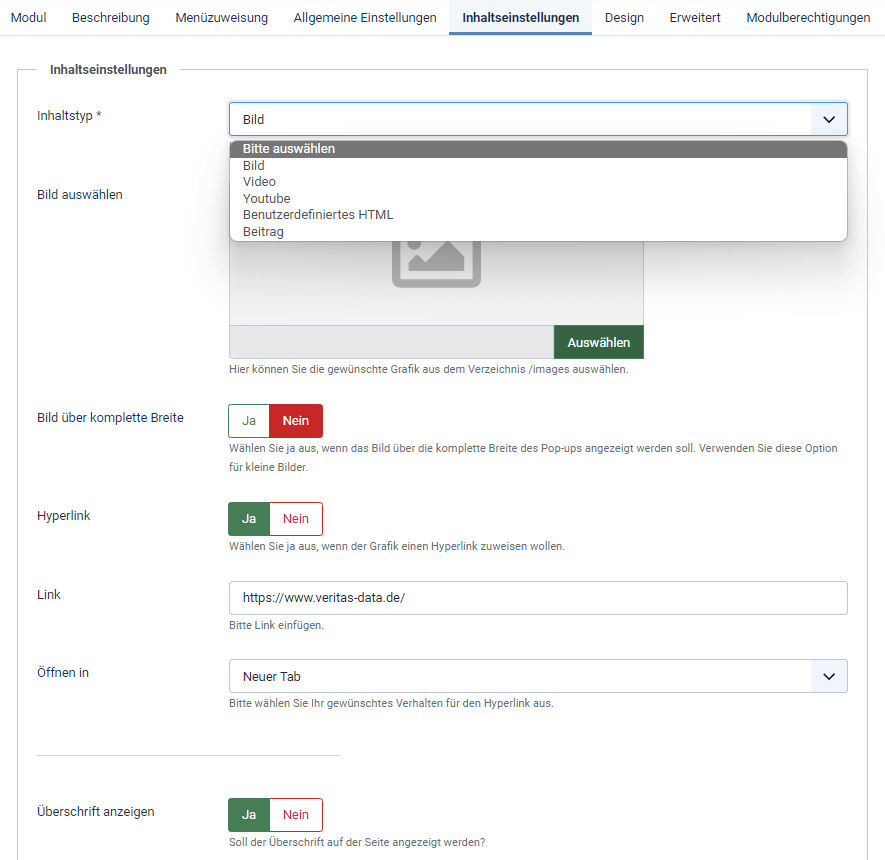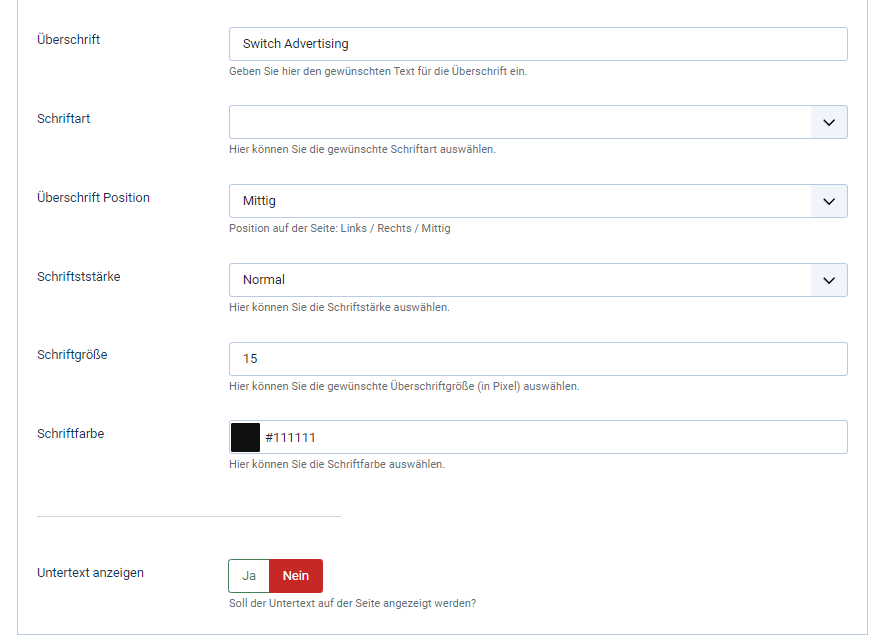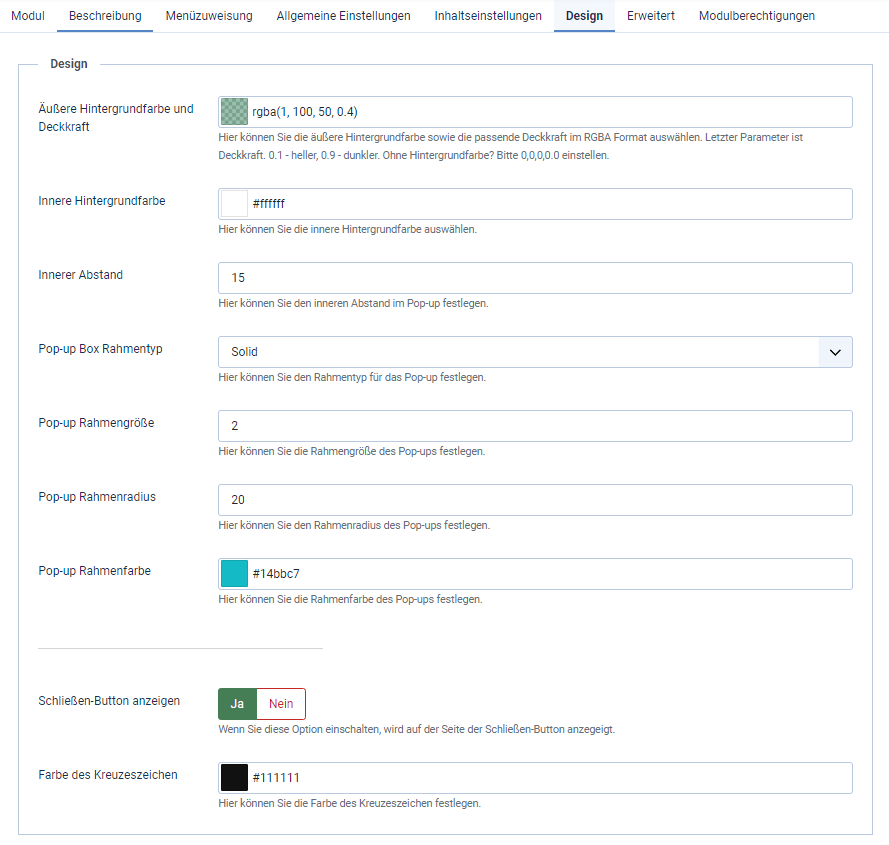 *Currently only for Joomla